The Best Upgrades For Your New Diesel Truck
Posted on

August 5, 2022

By

Nick
So you just purchased a brand new Ford, Chevy/GMC, or Ram diesel pickup truck, and you can't bear the thought of keeping it in stock (we don't blame you). The following upgrades are what we consider to be essential for increasing horsepower, efficiency, and drivability.
Cold Air Intake 
Here are three advantages of upgrading to a new Cold Air Intake system. 
Lowering exhaust gas temperatures

Increasing horsepower

Improving fuel economy
Simply increasing airflow into and out of your diesel engine improves efficiency and performance. This is a cost-effective upgrade that can significantly improve your truck's performance.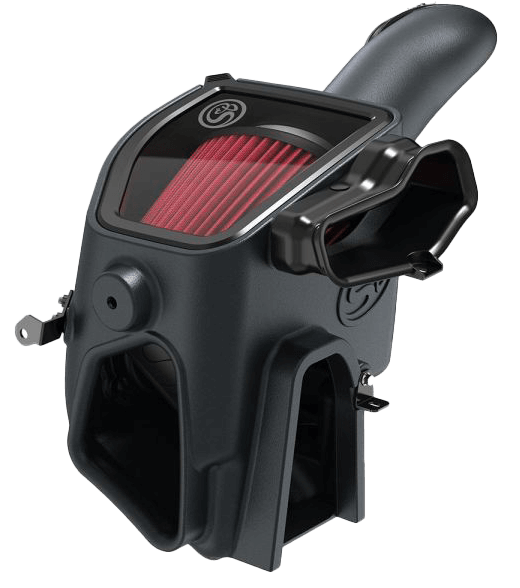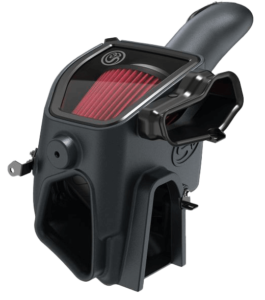 A new cold air intake will accomplish these three things by combining a less restrictive air filter, a higher flowing intake tube (which connects the filter to the turbocharger), and a heat shield or modified air box to ensure that the air delivered is as cool as possible. Banks Power and S&B are the two best brands we can recommend. Each brand has cold air intakes that have been specifically designed and rigorously tested for each vehicle; both can be purchased at our local diesel repair shop in Orange County, California.
Fuel Additives
The best upgrade or modification you can make for your light-duty diesel pickup truck provides multiple benefits, and using a fuel additive is one of them. Fuel additives are added to your tank at each fill-up and typically cost pennies per gallon!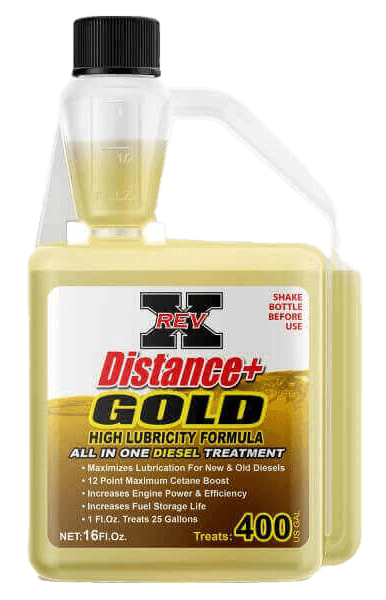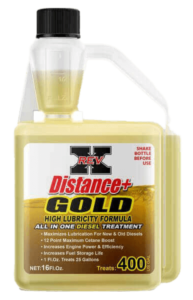 Rex X Products Distance + Gold diesel fuel treatment is one of our favorite fuel additives. Distance + Gold provides the greatest cetane rating boost of 12 points. Distance + Gold will also improve diesel fuel lubricity, boost fuel economy, clean your diesel fuel system, lower diesel engine emissions, and help stabilize Biodiesel fuel by preventing algae growth and sediment fallout.
Throttle Sensitivity Booster
The most common complaint about any of the newer diesel pickup trucks is the "Dead Pedal" effect when under heavy acceleration. Newer light duty trucks have electronic filters that control throttle input until the ECM detects many matching data points. The "Dead Pedal" is not only inconvenient, but it can also be dangerous. Many diesel owners do not even attempt to pull across fast-moving traffic because the truck lacks the necessary power.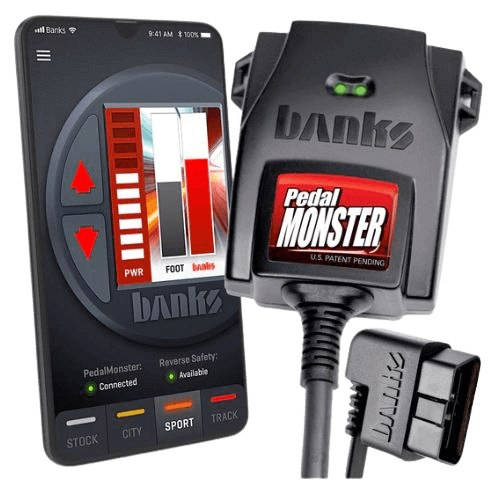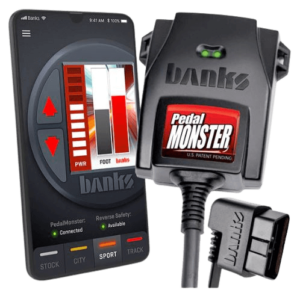 The PedalMonster from Banks Power is a quick and easy solution to the dead pedal effect. The PedalMonster works by intercepting the signal from your pedal and sending it to the ECM via a +12 volt connection to the OBD-II system. PedalMonster has three modes (City, Sport, and Track), each with ten levels. The PedalMonster is the only throttle sensitivity booster on the market that connects via OBD-II for power and data, making it the safest throttle sensitivity booster on the market. The PedalMonster is currently available for the 2007-2019 Dodge Ram 2500/3500, 2011-2020 Ford F-Series 6.7L, and 2006-2019 Chevy/GMC 2500/3500 6.6L diesel models.
Large Capacity Fuel Tanks
Whether you're preparing for the zombie apocalypse or simply want to get to the river and back without stopping for fuel, one thing stands in your way: fuel capacity. Modern light-duty diesel pickup trucks are manufactured with insufficient fuel capacity, leaving most owners with a range of approximately 200 miles (give or take). Fortunately, we can resolve these issues in our diesel service, repair, and performance shop, which has been voted Orange County's best diesel repair shop.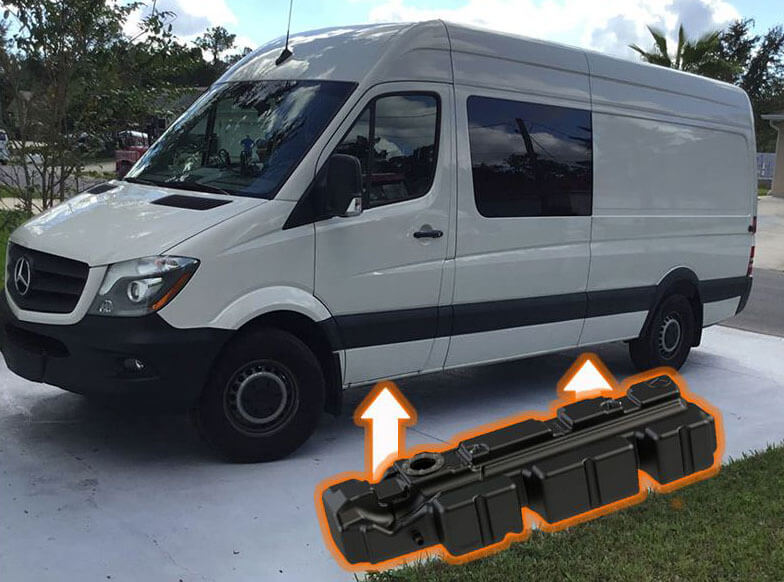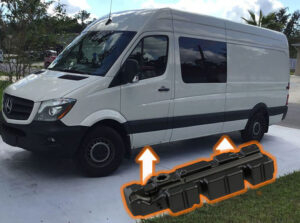 Titan fuel tanks offer their XXL replacement tank line, a direct OEM replacement large capacity fuel tank available in capacities ranging from 50 to 66 gallons depending on the application. All XXL replacement tanks are installed in the stock location and use the stock components that have been transferred to the new tank. These tanks are made of military-grade cross-linked polymer (XLHDPE) that is at least 1/4″ thick and comes with a lifetime warranty! The only disadvantage of upgrading to a large fuel capacity fuel tank for your light-duty diesel truck is that your distance until empty will not be read accurately because meters generally do not account for a larger tank's capacity. 
Any Questions? 
These upgrades and various other modifications or services are readily available to all Orange County residents at our diesel repair shop.
If you have any questions, please feel free to call us at (714) 902-1467, or you can simply schedule your appointment online. You are welcome to stop by for a quote or to leave a message, and we will respond as soon as possible.